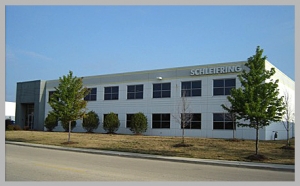 Schleifring Medical Systems is a manufacturer specializing in providing complex High Level Assemblies to customers requiring precision machining of components, a well-developed quality management system to meet various industry standards, and a commitment to service.
From rapid prototypes or short runs to production runs, Schleifring Medical Systems has a wider range of manufacturing, assembly, project management capabilities to handle your needs. Our team consistently produces cost effective, quality products that are delivered on time. Our modern facilities provide 80,000 square feet of environmentally controlled space that is centrally located in Elgin, Illinois.
HAVE QUESTIONS ABOUT WHAT WE CAN DO FOR YOU?

"We have worked with Schleifring Medical Systems for the past 9 years. As we have grown and evolved, what I have valued most about our relationship is that Schleifring know us and our business."